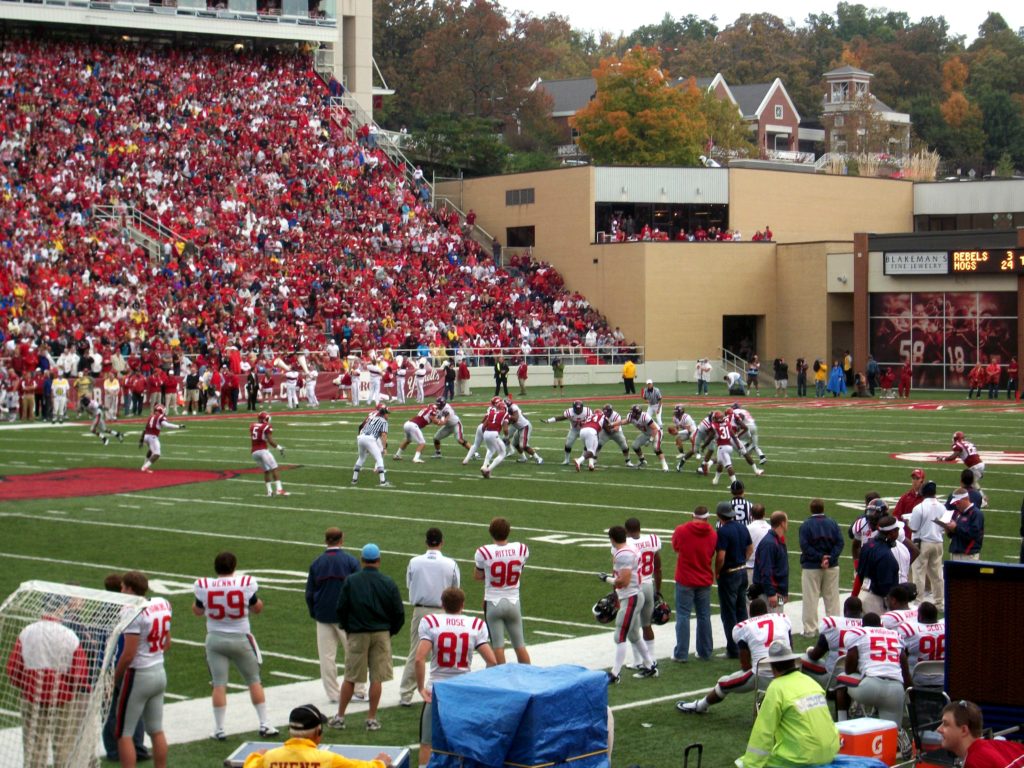 Paciolan, a ticket service provider for college athletics in the United States, said on 10 June that fans would now be able to add contactless tickets to Apple Wallet, and enter stadiums using just their iPhone and Apple Watch.
The first schools to offer contactless tickets for the fall 2019 football season include Baylor University, Louisiana State University, Michigan State University, University of Mississippi, Georgia Tech, and Rutgers University.
Students and fans will be able to enter stadiums "easily and securely" by placing their Apple Watch or iPhone near a reader. This is the next step in the development of Paciolan's mobile ticketing strategy to "help reduce fraud" and help colleges better understand who attends their games, the company said.
According to Paciolan, contactless ticketing – which uses near-field communications technology – will "significantly" reduce fraud risk as it eliminates the use of printed tickets and barcodes, effectively "rendering screenshots useless".
The company "gives venues access to the full custody chain of each digital ticket including if it was re-sold on the secondary market or transferred to another user", which it claim will reduce "anonymous event attendance", allowing athletic programs to personalize attendee experience and communications.
"This innovation aligns . . . with our commitment to keeping our clients at the forefront of frictionless mobile fan experiences," Keith White, Chief Technology Officer at Paciolan, said in a statement. "It improves security and . . . data capability by increasing the known fan base and giving the ticket office key insights to drive business decisions and maximize revenue."
Jennifer Bailey, Apple's vice president of Internet Services, noted that Apple had a stated goal of replacing the physical wallet to give fans "the convenience and security" of having their tickets on their mobile devices in order to make attending college sports "easier than ever".
"We are thrilled to offer Ole Miss fans . . . tap-and-go entry with iPhone into our games," Michael Thompson, Deputy AD for External Relations and Business Development at the University of Mississippi, added. He noted that the technology will enable Ole Miss to provide a "more tailored experience" to attendees.
"We are excited to roll out contactless ticketing for our students this football season," said Brian Broussard, Associate Athletic Director for Ticket Sales & Operations at Louisiana State University. "All 14,000 students will be able to take advantage of tap-and-go mobile technology which will make it a faster and easier process to enter [the stadium]."