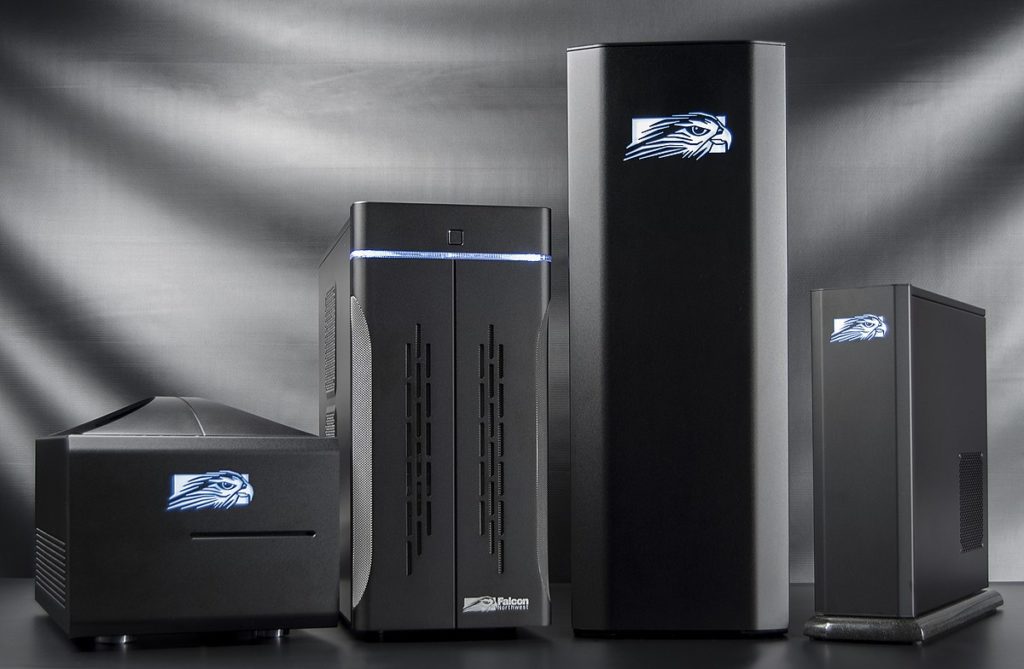 Gaming PC's are quite possibly one of the hardest pieces of tech to recommend. Every user is going to be looking for something a little different and every game is going to use system resources in different, horrifically inefficient ways. However, should you want to avoid building your own system that's customized down to the very smallest details for your specific gaming needs, here are a few suggestions for the best gaming PCs you can buy in 2019.
HP Pavilion Gaming 790 Desktop
With the base model costing a meagre US$750, this is the best of the cheaper options. It's compact and understated, targeting the casual gamers among us with the minimum you should need to play relatively undemanding games in 1080p with minimal frustration. It comes with i5-8400 with Optane to accelerate disk operations with the 1 terabyte hard drive, a GTX 1050 and 8GB of RAM – as well as a ton of connections at the front, including four USB-A ports, one USB-C port and an SD card slot.
Alienware Aurora R8
This midsize desktop clocks in at US$800 for the base configuration with an i5-9400, 8GB RAM, a Radeon RX 560X and a 1 terabyte hard drive. At under US$1000, you're not going to get the best performance possible but you should be able to get more than 60fps in 1080p on the kind of action-oriented games with less detailed graphics that aren't full of big-texture. It also boasts a bunch of connectors, including a USB-C and three USB-A ports at the front. For slightly better performance, try swapping out the hard drive for a solid state drive – it has less capacity but Windows really will run faster on it – and spend a little extra on the 2×2 Wi-Fi networking card.
Falcon Northwest Tiki and Talon
Falcon Northwest specializes in ultra-fast systems with effortlessly cool custom paint jobs. The Tiki is its most compact system with the capacity for a top-of-the-line i9-9900K and GeForce RTX 2080 Ti but nothing larger. The Talon, however, is designed pretty much like a standard midsize tower so you can pack in a lot of high-end components, including an 18-core i9-9980XE and dual RTX 2080 Ti cards (or dual Quadro P6000s). And with the brand's signature customization added, it's not so standard at the end of the day.
On the downside, you're stuck with onboard audio and networking for most of the available configurations, and it's terrifically expensive with a website noticeably devoid of any support information (get ready to spend time poring through the hardcopy documentation and media arranged in an old-fashioned binder of all things).
Origin PC
For maximum performance and/or configurability, go with a boutique builder like Origin. You can get similarly fast systems for insane prices from more mainstream companies like Alienware but they're a little more on the cookie-cutter side and tend to be more conservatively tuned. Plus the customer service is never as useful or personalized. Boutique companies also tend to be more transparent about the components that you're choosing – especially with the Origin PC, which lets you get right now to the nitty gritty of it all, allowing you to pick the brand and speed of memory and power supply as well as the motherboard and even the color of the cover for the power supply cables.
Unlike Falcon Northwest, they don't come with particularly pretty outsides but you can get a custom paint job and laser etching to perk them up a little. Plus, the cases are well designed, easy to open up and work inside, and have transparent side panels which looks cool and allows you to see what's going on without having to pull everything apart first.