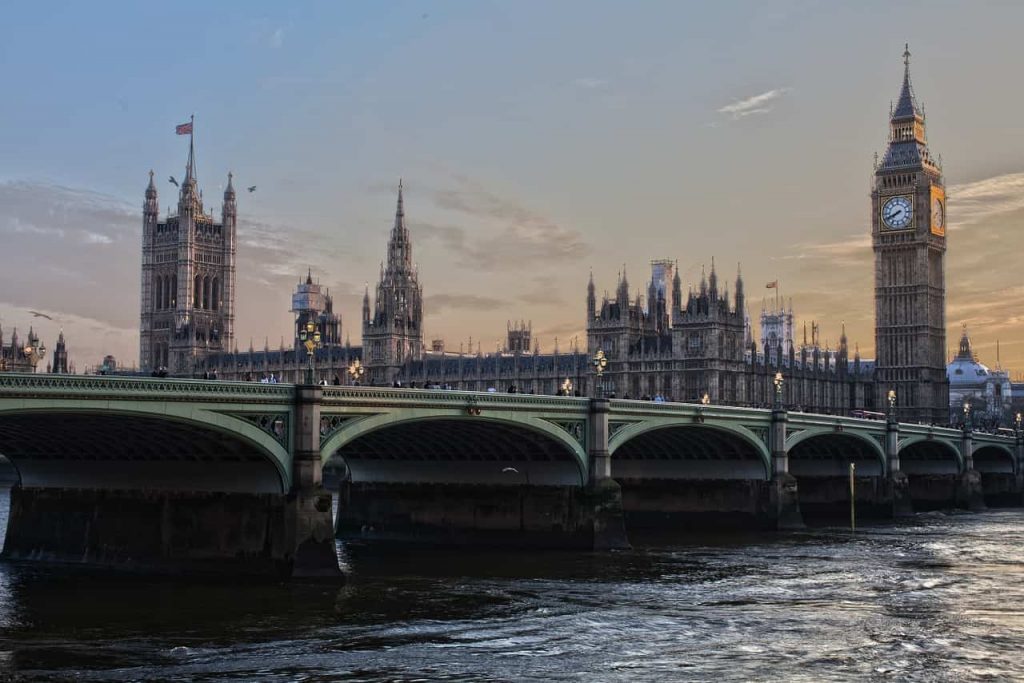 With Brexit (maybe, possibly – at the end of the day, who really knows?) looming on the horizon, this is a frustrating and scary time for UK-based entrepreneurs. No one knows what the future might hold for businesses, especially those just starting out, and economists aren't much help when the future of the country is terribly unpredictable and stuck in limbo.
However, all is not entirely lost. An analysis of economic data by consumer research firm NimbleFin recently concluded that the United Kingdom is the second-best country in Europe for start-ups and the British government has made great strides in recent years in the support it provides to start-ups.
Funding
There are several government-backed funding routes for start-ups in the UK, such as a range of grants provided by the Department for Business, Energy & Industrial Strategy and the Start Up Loans scheme, which offers loans of up to £25,000 at a fixed interest rate of six percent per annum for new business ideas. A successful applicant will also receive guidance on writing a business plan and up to 12 months of free mentoring.
If you're feeling lucky, there's also a range of funding competitions offered by Innovate UK, a government agency that funds and connects UK businesses to develop new products, processes and services.
Setting up in the nation's capital isn't necessarily the most cost effective move but being in the thick of it all can provide motivation, access and – perhaps most importantly – better Wi-Fi than elsewhere in the country. London-based start-ups can apply for support from the London Co-Investment Fund.
This program was established by the London Economic Action Partnership (LEAP) – which contributed £25 million – supported by the Mayor of London, and delivered by Funding London and Capital Enterprise. The money is earmarked for investment in seed rounds of between £250,000 to £1 million.
Other possible options include the Seed Enterprise Investment Scheme (SEIS), which offers tax relief to individual investors who buy new shares in a company; Research and Development tax credits, which allows companies to claim back some research and development costs; and the EU's Horizon 2020 funding pot, which UK companies may still be allowed to access post-Brexit.
Connectivity
The UK government hasn't always had the best reputation when it comes to digital connectivity. It notoriously failed to hit many of its targets for superfast fibre-optic broadband provision and consistently lags behind the internet access available in other European countries.
However, last year, the government unveiled plans to make the UK world leader in digital connectivity in its Future Telecoms Infrastructure Review. It aims to give the majority of the population access to 5G mobile internet, connect 15 million premises to full fibre-optic broadband by 2025 and across all of the UK by 2033.
The government claims that it was providing superfast broadband coverage to 95 percent of premises in the UK by December 2017 and is introducing a broadband Universal Service Obligation that aims to give everyone in the UK a clear, enforceable right to request high-speed broadband by 2020.
Visas
Like many industries, the technology sector has repeatedly warned that access to international workers that they need to bridge the digital skills gap is far too restricted by immigration regulations, an issue that is sure to be compounded by the effects of Brexit, whether or not the country actually leaves the European Union, due to the rise of anti-immigrant rhetoric and uncertainty about the future.
In the 2017, the government attempted to allay these concerns, doubling the number of visas available through the Tier 1 (Exceptional Talent) route from 1,000 to 2,000. In March, two further visa routes with no cap on the number of applicants came into effect as replacements for the Tier 1 (Graduate Entrepreneur) visa: these were the Start-up visa and the Innovator visa.
Foreign workers who want to run a business in the UK can apply for an Innovator visa if their idea is endorsed by an approved body, they come from outside the European Economic Area (EEA) and Switzerland and they meet the remaining eligibility requirements. They must also have at least £50,000 in investment funds for a new business, unless their business is already established and has been endorsed for an earlier visa.
Alternatively, they can apply for a Start-up visa if they come from outside the European Economic Area (EEA) and Switzerland, meet the remaining eligibility requirements and are endorsed by an authorised body that is either a UK-based higher education institution or a business organisation with a history of supporting UK-based entrepreneurs.
Other forms of support
The Department for Business, Energy & Industrial Strategy maintains a database of schemes offering expertise and advice and the Business is Great website provides information on subjects ranging from how to  intellectual property issues to tax.
Tech.London offers advice on setting up London, including local workspaces, events, mentorship programmes, job boards and funding tips, as part of a collaboration between the Mayor of London, investor portal Gust and lead sponsor IBM. London & Partners also offers support and advice for scale-up companies looking to set up shop in the capital.
Overseas start-ups can seek free guidance from the Department for International Trade's (DIT) Global Entrepreneur Programme (GEP), while London-based businesses can apply for a place on Techstars London, an accelerator providing access to investment, mentorship and collaboration with top entrepreneurs.
Further guidance is available at Tech Nation, a government-funded body which provides a range of support for technology companies, include schemes like the Future Fifty, which has given successful start-ups access to expertise across both the public and private sectors, and the Digital Business Academy, a free online learning platform for budding tech entrepreneurs to learn digital skills.