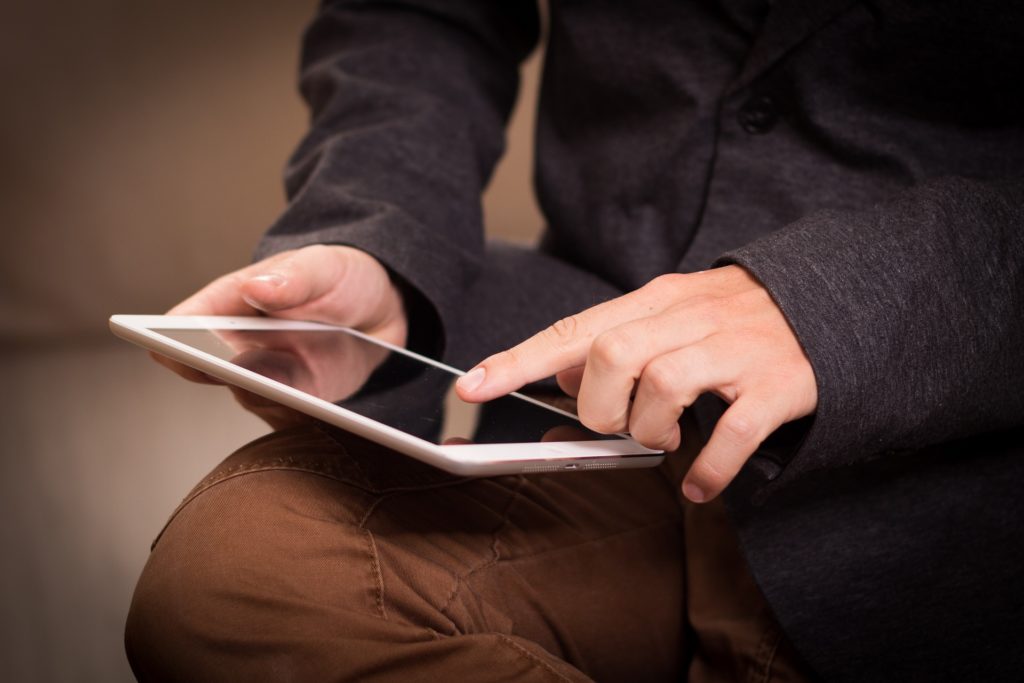 The winners of Apple's annual design awards were announced on 3 June, recognising nine iOS developers for "outstanding artistry, technical achievement, user interface and application design", at its annual Worldwide Developers Conference which ran from 3 to 7 June in San Jose, California.
Apple said that the developers – who hail from companies both large and small, all over the globe – were recognised "for outstanding artistry, technical achievement, user interface and application design". Past winners include iTranslate Converse, Procreate, Complete Anatomy, Florence, and Alto's Odyssey.
The winning apps represent a wide range of categories spanning photo editing, drawing, medical imaging, sports and games. According to Apple, they all offer a "unique approach to user interface design, sound design, graphics, controls or gameplay and take advantage of breakthrough Apple technologies such as haptics, Metal or Core ML".
"iOS developers keep raising the bar. This year, we are especially proud to see so many apps and games putting health, fitness, creativity and exciting gameplay at the centre of their app experience," Ron Okamoto, Apple's vice president of Worldwide Developer Relations, said in a statement. "We congratulate all the Apple Design Award winners on their incredible creativity and ingenuity."
These are all nine apps that won at the awards (and their descriptions from the Apple website):
Ordia – Loju LTD (England)
"Ordia is a one-finger action platformer that blends simple gameplay and rich visuals with a clever concept. As a new life-form exploring its primordial world, you'll slingshot yourself through a burbling alien landscape. Playing couldn't be simpler: Drag to aim, leap from dot to dot, avoid hairy-looking obstacles, and try to keep up as the game gets trickier over its dozens of levels."
Flow by Moleskine – Moleskine Srl (Italy)
"Flow is a practical and artful note-taking app worthy of the Moleskine name, coupling powerful functionality and elegant design. It's packed with helpful touches: a hidable interface to help you stay focused on the task at hand, colors for every last pen (everything from Corellian Gray to Electric Pink), and more paper options than a big-city print shop. If you're serious about your scribbles, Flow is a notable choice."
The Gardens Between – The Voxel Agents (Australia)
"The Gardens Between is a stirring example of how games can be powered by heart. Yes, it's a surreal puzzler in which you control the passage of time instead of characters. But it's also the story of two best friends and how their relationship is changed over the years. The beautifully crafted graphics alone make the game worth playing, but it's the sweet narrative that truly hits home."
Asphalt 9: Legends – Gameloft (France)
"Asphalt 9: Legends is no stranger to acclaim. For more than a decade, the Asphalt series has offered console-grade arcade racing with all the trimmings: incredible graphics, blazing speed, exceptional production value, and gameplay that pushes the boundaries of hardware performance. Like previous editions, Asphalt 9 is deep enough for advanced players but easy enough that anyone can get behind the wheel. It once again proves an unyielding truth: Racing games are awesome."
Pixelmator Photo – Pixelmator Team (Lithuania)
"Pixelmator Photo manages to deliver impressive editing power in a beautiful, uncluttered interface. For beginners, Pixelmator is surprisingly approachable (your edits are conveniently nondestructive). For experts who wish to maximize every last pixel of their iPad screen, it offers a robust toolset and support for RAW images. Most helpful of all, it offers machine-learning-powered editing tools that have been trained using more than 20 million photos."
ELOH – Broken Rules (Austria)
"ELOH is the rare puzzle game that keeps you pleasingly perplexed while also totally chilling you out. The goal is to shift blocks to help bouncing balls get from point A to point B — but with the aid of rhythm and percussion. Rearranging blocks builds a soothing beat that adds a whole new dimension. ELOH's hand-painted visuals and charming animations belie the game's trickiness, which sneakily compounds over its many levels. But the organic vibe and earthy soundtrack transform the game into your own moment of Zen."
Butterfly iQ — Ultrasound – Butterfly Network (USA)
"Butterfly iQ is an innovative whole-body ultrasound app that's CE-approved, FDA-cleared, and a total game changer. When coupled with a supported device, it enables mobile ultrasounds anywhere. Simple enough to be operated by laypeople but advanced enough to use AR and machine learning to guide users along the way, Butterfly iQ offers an uncluttered UI that can be operated with one hand. Its images can be uploaded to a secure cloud for remote review by a medical professional — or elated family members."
Thumper: Pocket Edition – Drool LLC (USA)
"Thumper: Pocket Edition, a heavy-metal rhythm game, is all about blistering speed, glowing electric visuals, and adrenaline. The idea is simple enough — tap the screen to keep your metallic beetle on a sleek chrome track. But the masterful combination of '80s neon, thumping electronica, and smooth 60-fps gameplay is like nothing else you've tapped."
HomeCourt – The Basketball App – NEX Team Inc. (USA)
"HomeCourt has revolutionized basketball practice more than anything since the advent of the orange cone. Thanks to real-time A.I.-powered shot tracking, advice from real coaches, and clean design, HomeCourt has established itself as the go-to for players of all skill levels who want to grow their game. And its excellent social features let players interact with coaches thousands of miles away or in a gym down the street." You can watch the award ceremony and download the apps here.