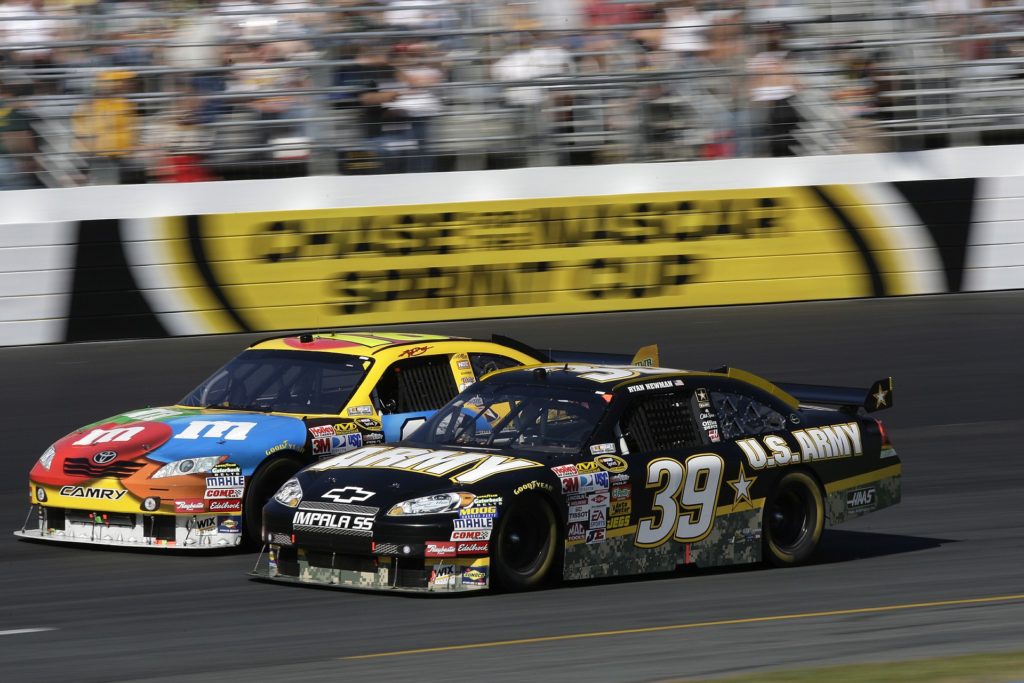 American stock car racing series NASCAR said on 4 June that it had chosen to migrate over seventy years of historical footage, including a new video series called "This Moment in NASCAR History", to Amazon's cloud service.
Amazon Web Services (AWS) will help deliver the new show, which will premiere with the Monster Energy NASCAR Cup Series race at the Michigan International Speedway, with a new historical moment released each week for fans to watch on NASCAR.com.
The racing series also plans to leverage Amazon Rekognition, an AWS service which automatically adds metadata to videos, such as car type, lap times, drivers and sponsors to the video, theoretically making the search for specific footage much easier.
Using intelligent image and video analysis, Amazon Rekognition can automatically tag specific video frames – with information such as the lap, driver and car – " so the industry can easily search those tags to surface the most iconic moments from past races".
By using AWS's services, NASCAR expects to save thousands of hours of manual search time each year, and will be able to easily surface flashbacks like Dale Earnhardt Sr.'s 1987 "Pass in the Grass" or Denny Hamlin's 2016 Daytona 500 photo finish, and quickly deliver these to fans via video clips on its website and social media channels.
"NASCAR is utilizing the breadth and depth of our cloud services to enhance the way people experience the sport and deliver even more impactful content to fans," Mike Clayville, Vice President, Worldwide Commercial Sales at AWS, said in a statement published on the NASCAR website.
"We are pleased to welcome AWS to the NASCAR family," Jon Tuck, NASCAR Chief Revenue Officer, added. "This relationship underscores our commitment to accelerate innovation and the adoption of cutting-edge technology across our sport."
"NASCAR continues to be a powerful marketing vehicle and will position AWS's cutting-edge cloud technology in front of industry stakeholders, corporate sponsors, broadcast partners and ultimately our fans," he said.
"AWS's . . . cloud technology will archive all of the defining moments in our sport's deep-rooted history and will provide fans access to those unforgettable memories throughout the year," Craig Neeb, Executive Vice President of Innovation and Development at NASCAR, concluded. "Speed and efficiency are key in racing and business which is why we chose AWS . . . to accelerate our migration to the cloud."