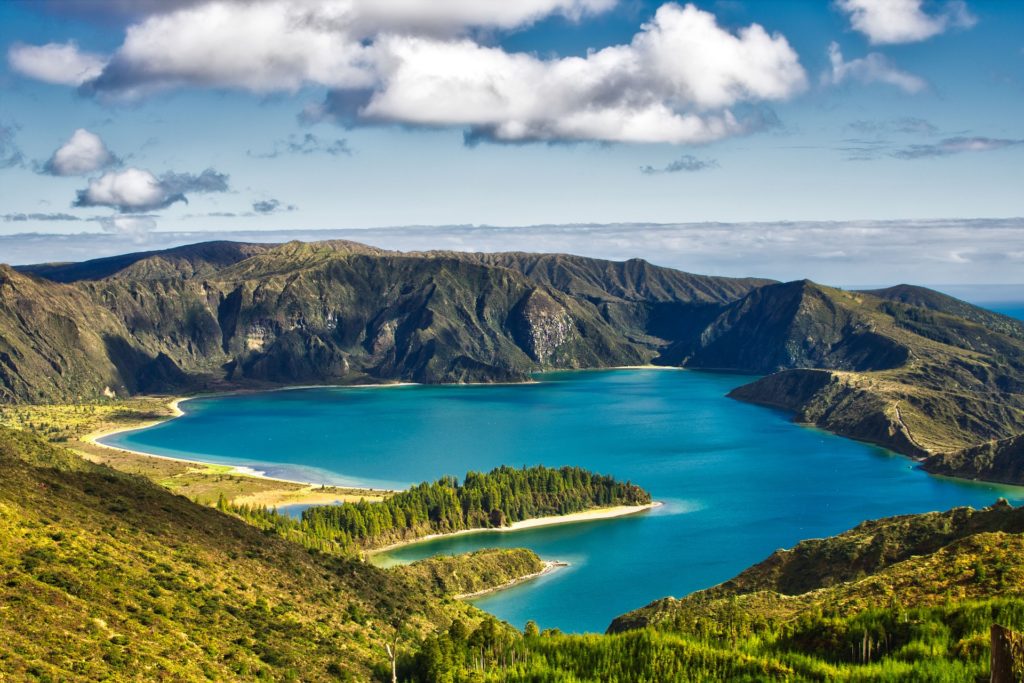 The European Space Agency (ESA) said on 27 June that Portugal has requested its "tailored expertise and technical assistance" as it develops the infrastructure for a national spaceport on one of the islands of the Azores archipelago, Santa Maria, a European launch and landing location for small satellites.
ESA Director General Jan Wörner and Manuel Heitor, Portuguese Minister for Science, Technology and Higher Education, signed an agreement on 21 June after Portugal, as an ESA member state, requested the organization's help with the project.
As part of its remit, the ESA provides assistance to its member states for national activities. Portugal is expected to benefit from the ESA's "technical and programmatic expertise in managing launch base development and ground infrastructures, related services, and testing as well as in the application of specific legal frameworks for national spaceports".
Portugal Space, the country's national space agency, will retain overall technical and financial responsibility for request and use of ESA expertise.
As its member states respond to a "growing demand" for the launch of small satellites, the ESA said it intends to lend support to those who request it, in "the domain of spaceports and test infrastructures under their jurisdiction as well as related services".
This ESA assistance to Member States is further defined as part of the Commercial Space Transportation Services and Support programme proposed for decision at Space19+, a semi-regular meeting of the ESA's member states and observers, in November.
European ministers in charge of space activities will gather in Sevilla, Spain, to decide on ESA's vision for the future of Europe in space. Space19+ is billed as an opportunity for delegates to direct Europe's "next generation" ambitions in space and address the challenges facing not only the European space sector but also European society as a whole.
This proposal includes the Director General's plan for space programmes to be carried out by the Agency beyond 2019, and covers all aspects of space activities: science and exploration, applications, access to space, operations, research and development.
ESA said it might make use of the Azores landing location in 2022 for its Space Rider lifting body, which is planned to serve as a laboratory platform in space for extended periods and return to Earth with its cargo. The Azores landing base would be suitable as it could allow Space Rider to return at the same latitude as its operational orbit, requiring fewer deorbiting manoeuvres.
Space Rider aims to provide Europe with an affordable, independent, reusable end-to-end integrated space transportation system for routine access and return from low orbit. It will transport payloads for an array of applications, orbit altitudes and inclinations, and provide a space laboratory for payloads to operate in orbit for a variety of applications in missions lasting about two months.