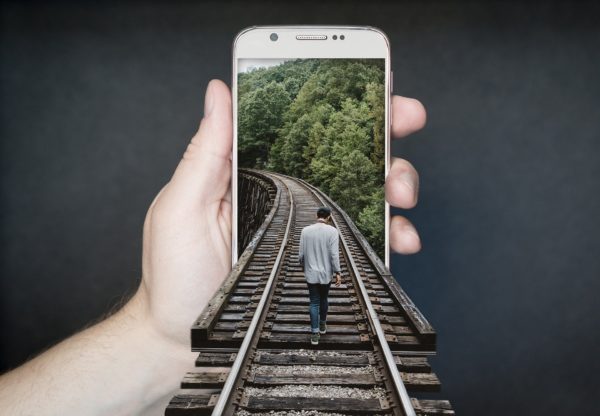 As we near the end of the decade and the start of a new year, it's worth looking ahead to see what the biggest tech trends of 2020 and the years to come might be. While we're far from being able to predict the future (that's one of the few things we don't have an app for that – yet), we can make a few educated guesses as to the tech-related trends you might be seeing over the next year.
5G might actually mean something
In the Britain and the US, it's technically true that 5G is already here with multiple networks offering the new, superfast mobile network standard in some denser urban areas but devices that actually support it are still few and far between.
However, by the end of 2019 around 40 networks in 22 countries were offering 5G service, and that's expected to have more than doubled by the end of 2020 to around 125 operators. This could mean that phone contracts could start to be priced according to speed, much like those for home broadband.
All the flagship devices from big name manufacturers like Google, Samsung and Apple are still 4G only, but that should all change next year with the Pixel 5, iPhone 12 Pro and Samsung Galaxy S11 – all of which are expected to support the faster standard.
More crewed space missions
Since the US National Aeronautics and Space Administration (NASA) retired the space shuttle back in 2011, America has been relying on Russian spacecraft to transport its astronauts to the International Space Station (ISS).
However, this could all change in 2020 because, if all goes to plan, two US-built spacecraft – including the Boeing's CST-100 Starliner and the SpaceX Dragon capsule – should start carrying crew themselves.
The CST-100 Starliner, which can carry up to seven astronauts into orbit, is due for its first test flight today before the first manned flight, likely to be in 2020.
And the SpaceX Dragon capsule will go through some final tests in early 2020. If they all go well, then it too would be ready for a crewed mission next year. It's also possible that some systems, designed to reach near-Earth space, could also reach milestones in 2020.
That includes Jeff Bezo's Blue Origin, which be ready to take tourists on its New Shepard suborbital rocket, and Richard Branson's Virgin Galactic, which could be ready to take passengers to space over a decade later than originally hoped.
Flexible phones might finally become a thing we can have
Back in April, when Samsung attempted to launch its first foldable phone, things went less than smoothly. Several reviewers broke the screens and the company was forced to make very rapid improvements to the tech before it went on sale in September.
In comparison, Motorola's new Razr had a much more successful launch, although some reviewers did complain about the fairly hefty price tag attached, which wasn't wholly unexpected and is somewhat unlikely to really hold the market back at all.
Now it's got the hang of things, Samsung is expected to launch other devices with flexible displays in 2020, possibly including a tablet, and TCL (the second biggest manufacturer of televisions in China) expects to launch its first mobile foldable device, investing US $5.5bn in research and development.
More eco-friendly tech
Climate change moved up the agenda for technology companies in 2019, fueled by the Extinction Rebellion protests and even some legislative changes designed to fight the growing climate emergency in various countries around the world.
Mobile phone makers are definitely among those feeling the pressure with approximately 18 billion going unused worldwide. With around 1.3 billion units sold in 2019, that number is constantly growing, and manufacturers will be pressured to make production greener and phones more easily repairable.
This also goes for manufacturers of other consumer goods, such as televisions, vacuum cleaners and washing machines. Mobile phone services providers won't be immune either – and Vodaphone has already promised that its UK networks will all run on sustainable energy sources by 2023.
New media will continue to make huge losses
In what will perhaps be something of a surprise to those who don't follow news about the media very closely (which is probably most people), it's not just print newspapers that have been seeing a drop in both circulation and revenue of late.
Hundreds of small websites were launched with venture capital cash over the last decade, riding a wave of social media distribution and programmatic advertising that just wasn't built to last. When the bubble burst in 2016, some closed, others merged with each other or a bigger conglomerate, and some laid off hundreds of employees in an attempt to cut costs and stay afloat.
We've already seen some of the biggest names fall from their perch but the coming year could see smaller sites start to lose out, such as the hyper-partisan news sites that shaped America's midterm elections or the few remaining indie blogs that rely on just savings and the support of their readers.